Deadloch Parents Guide
Deadloch is a comedy television series which is created by Kate McCartney, and Kate McLennan, the director of the series is Beck Cole, Gracie Otto, and Ben Chessell.
The episodes of the series are written by Kirsty Fisher, Anchuli Felicia King, Madeleine Sami, Christian White, and Kim Wilson and it stars Kate Box, Madeleine Sami, and Alicia Gardiner.
Our duty is to give you complete information about a movie, series, book, or video game. Keep reading to get full information and please make use of the comment box for your reviews. We are always providing all age ratings for kids, We will make the easy and best way for your kids.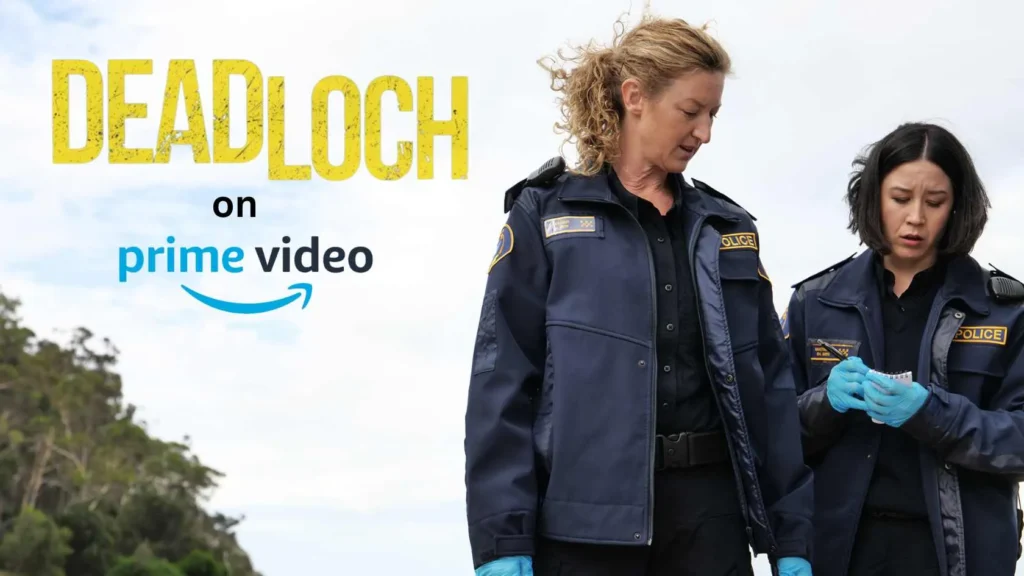 Deadloch Age Rating
Deadloch is Rated TV-MA for some content shown in this series
TV-MA Program-rated TV-MA is intended to be viewed by mature, adult audiences and is not suitable for children under 17. Children Under 17 Requires Accompanying Parent or Adult Guardian.
Age ratings are recommendations for parents and carers of kids to help them decide what is appropriate for their child depending on their stage of development.
Deadloch Parents Guide
Investigation
Treatment of a patient
dead body
A mans eyes is swollen
Explosion
Deadloch Parents Guide
Deadloch Synopsis
The series is focused on Dulcie Collins, who takes the case and investigates, but it leads her nowhere. Her superior informs her that they have hired another senior investigator, named Eddie Redcliffe.
Deadloch Release Date
Deadloch is set to release on 2 June 2023 on Amazon Prime Video.
Deadloch Wallpaper and Images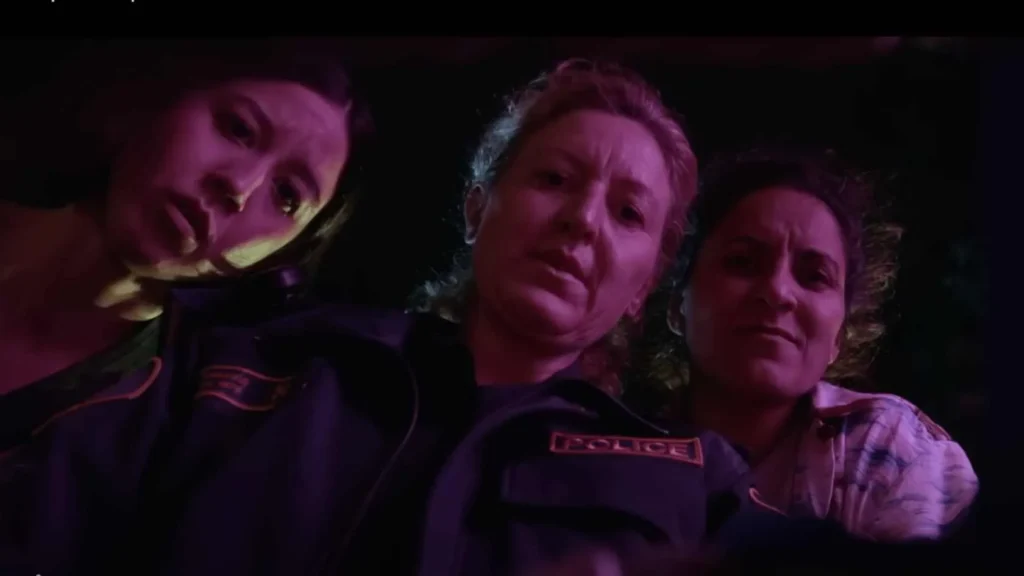 Deadloch Cast and Characters
Here is the list of Deadloch Cast and Characters:
Kate Box as Dulcie Collins
Madeleine Sami as Eddie Redcliffe
Alicia Gardiner as Cath York
Nina Oyama as Abby Matsuda
Holly Austin as Skye O'Dwyer
Tom Ballard as Sven Alderman
Astrid Wells as Claire Connelly
Duncan Fellows as Ray McLintock
Kris McQuade as Victoria O'Dwyer
Shaun Martindale as Phil McGangus
Kartanya Maynard as Miranda Hoskins
Mia Morrissey as Nadiyah Zammit
Naarah as Sharelle Muir
Pamela Rabe as Margaret Carruthers
Katie Robertson as Vanessa Latham
Nick Simpson-Deeks as James King
Hayden Spencer as Commissioner Shane Hastings
Leonie Whyman as Tammy Hampson
Susie Youssef as Aleyna Rahme
Harvey Zielinski as Gez Rahme
Matt Burton as Jimmy Cook
Mick Davies as Mike Nugent
Lisa Gormley as Michelle Buckley
Stephanie Jack as Megan Lang
Sinsa Jo Mansell as Fay Hampson
Harry Radbone as Tom O'Dwyer
Bryce Tollard-Williams as Dolph Latham
Ned Ward as Hunter Patterson
Harry Prior as Callum Robertson
Thomas J. Jacobs as Ronny Ronnaldson
Nathan Maynard as Ted Hopkins
Anthony Morgan as Ken McTavish
Deadloch Trailer
You can watch the trailer below:
Deadloch FAQ
What is the age rating of Deadloch?
Deadloch is not rated in the united states but it is suitable for teens.
Who can watch Deadloch?
Childrens above the age of 15 can watch Deadloch.
Is Deadloch suitable for kids below 10?
No, Deadloch is not suitable for kids below 10.
Is Deadloch suitable for kids above 15?
Yes, Deadloch is suitable for kids above 15.
Age Rating is something that rates the suitability of a movie, TV show, book, video game, or series to its audience. Knowing the Age Rating of a movie, TV show, book, video game, or series will enable the audience to place the content into a category that will enlighten us about which age group can watch that particular content.
The age rating is fixed by the MPAA ( Motion Picture Association of America Film rating system), BBFC (British Board of FilmClassification), and Commons Sense, TV Parental Guidelines (A television content rating system in the United States).
Deadloch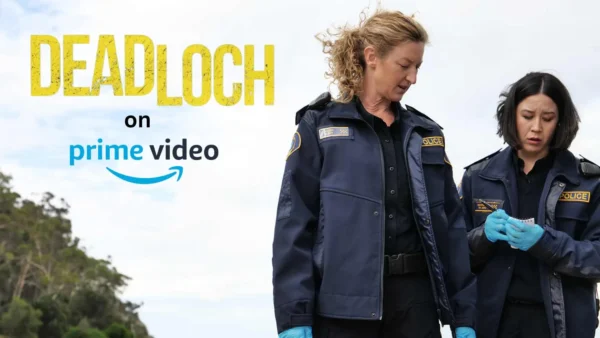 Director: Kate McCartney, and Kate McLennan
Date Created: 2023-06-02 16:15