Dark Asset (2022 Film) Introduction and Wiki
Dark Asset Parents Guide: Dark Asset is an upcoming Action, Thriller film directed and written by Michael Winnick and Terri Farley-Teruel. The main cast includes Byron Mann, Robert Patrick, Helena Mattsson, and others.
The production work of this film is done by the production company Interdimensional VFX and Lankis Entertainment. The distributor Saban Films distributes it.
Here's a look at Dark Asset Age ratings, Dark Asset Parents Guide, Release Date, Cast, Official Trailer, and more.
| | |
| --- | --- |
| Title | Dark Asset |
| Genre | Action, Thriller |
| Director | Michael Winnick |
| Language | English |
| Country | United States |
| Distributor | Saban Films |
Dark Asset Parents Guide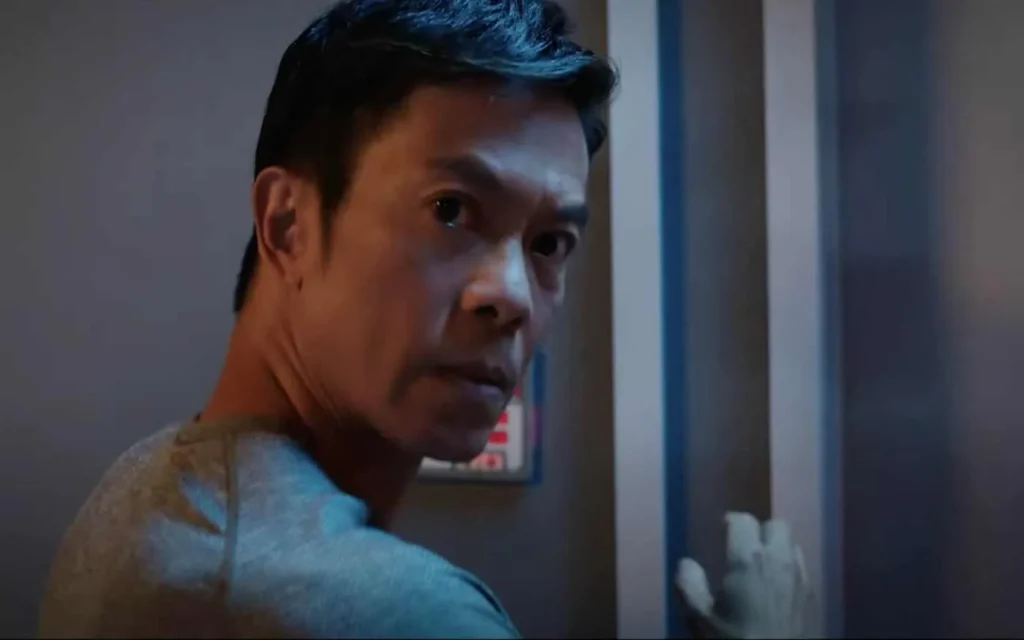 Dark Asset Age Rating
Why Dark Asset is rated R?
MPA Rating– Dark Asset is Rated R for Violence
The R rating indicates that the content is intended for adult audiences, typically 17 years and older. This suggests that the film may contain content that is not suitable for younger viewers and could be potentially offensive or inappropriate.
This film has been given different ratings in other countries like Australia: M, United Kingdom:15
Film Dark Asset Parents Guide
Here is the detailed content guide about the film that parents should read before letting their kids watch the film.
Our parents guide for Dark Asset will help you to decide if Dark Asset is OK for kids and you will also get to know if Dark Asset is appropriate for kids or not.
Sex & Nudity
Characters are wearing revealing clothes including females
A man is shown shirtless
Sexual Content between couples
Kissing Scenes
Violence & Gore
Strong use of Guns
One person is shown beating everyone
Some people attack a man with guns
There is some magical power in a man's eyes due to which his eyes turn blue
Fighting between humans throughout the film
Parental Considerations
Given the film's R rating, parents and guardians should exercise caution when considering whether the content is appropriate for their children.
The explicit content detailed in the age rating suggests that the film is intended for mature audiences who can handle adult themes, strong language, and sexual content.
Parents should consider their child's maturity level, comfort with explicit content, and their family's preferences when viewing.
Other Details
Here is the Dark Asset synopsis, cast, and trailer.
Dark Asset Release Date
Dark Asset is scheduled to be released on September 22, 2023.
What Dark Asset is about?
The film follows the story of an attractive man trying to pick up a woman in a bar, with spies, an implanted microchip, and a dangerous military scientist hunting him down.
Who is in the cast of Dark Asset?
Here, is the list of Dark Asset Cast and Characters
Byron Mann as John
Robert Patrick as Dr. Cain
Helena Mattsson as Jane
Shani Rigsbee as Agent Wilds
Sabina Gadecki as Vivian
Truong Ngoc Anh as Han
Erica Muñoz as Marena
Marc Winnick as Alex
Paul Savage as Senator Benson
Darlenis Duran as Bindi
Alan Tafoya as Ylan
Zak Lee as Kenny
Mo Anouti as The Bodyguard
Nick Hermzm as Benson's Bodyguard
Abraham Justice as Ketrov
Ross Campbell as Assault Commander
McKay Stewart as Mercenary
Daniel Locicero as Instructor
Official Trailer
Conclusion
Dark Asset Parents Guide: This is a Action, Thriller film, but its R rating for explicit content is a cautionary sign for parents and guardians.
While the film may appeal to adult audiences who appreciate this type of humor, parents need to make informed decisions about whether the content aligns with their family's values and their child's readiness for mature content.
Dark Asset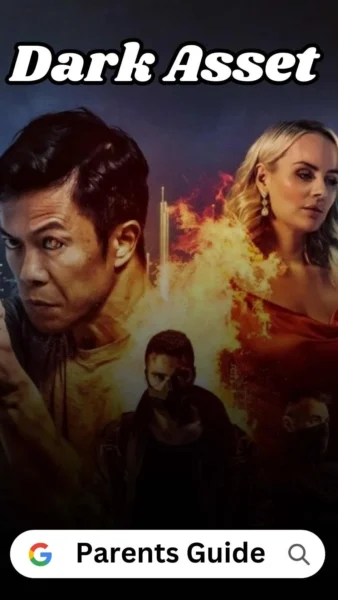 Director: Michael Winnick
Date Created: 2023-09-22 09:44