Challengers Parents Guide
Challengers is an upcoming Romance, Drama film directed by Luca Guadagnino and written by Justin Kuritzkes. The main cast includes Zendaya, Josh O'Connor, Mike Faist, and others.
The production work of this film is done by the following production company Pascal Pictures, and Warner Bros. Pictures. Famous Distributor United Artists Releasing distributes it.
Age ratings are recommendations for parents and carers of kids to help them decide what is appropriate for their child depending on what stage of development they are at.
Here's a look at Challengers age ratings, Challengers Parents Guide, Release Date, Cast, Official Trailer, and more.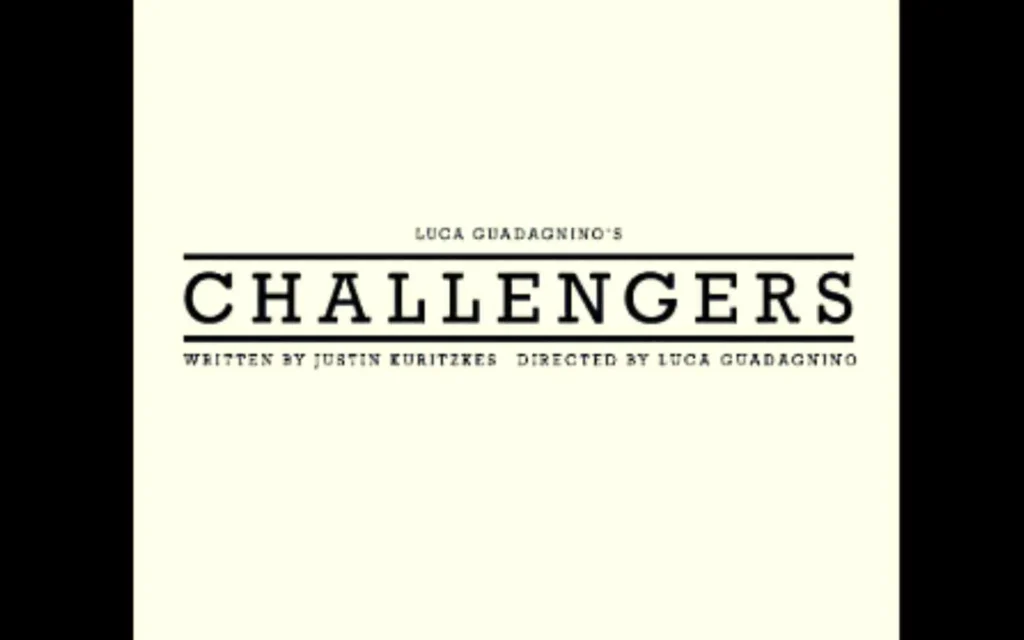 Challengers Parents Guide
Age Rating: Why Challengers is Rated R?
Challengers is Rated R for language throughout, some sexual content, and graphic nudity
R Rated means Restricted. Films rated R are Restricted to be viewed by anyone below the age of 17 and are intended to be viewed by mature audiences. R-rated movies are not suitable for children.
Our aim is to tell you the best simple and accessible age rating and make you aware of the content present in the film through the parent guide
Challengers Parents Guide: Is Challengers OK for Kids?
Two boys are shown shirtless
A girl is shown kissing with two boys
Strong language
Smoking
Nudity (Females are wearing revealing clothes)
Challengers Parents Guide
Plot: What's the Story About?
The film follows the story of three players who have known each other since they were teenagers, as they compete in a tennis tournament to become world-famous Grand Slam winners and reignite old rivalries on and off the court.
Release Date of Challengers?
The film is expected to be released on September 15, 2023.
Wallpaper and Images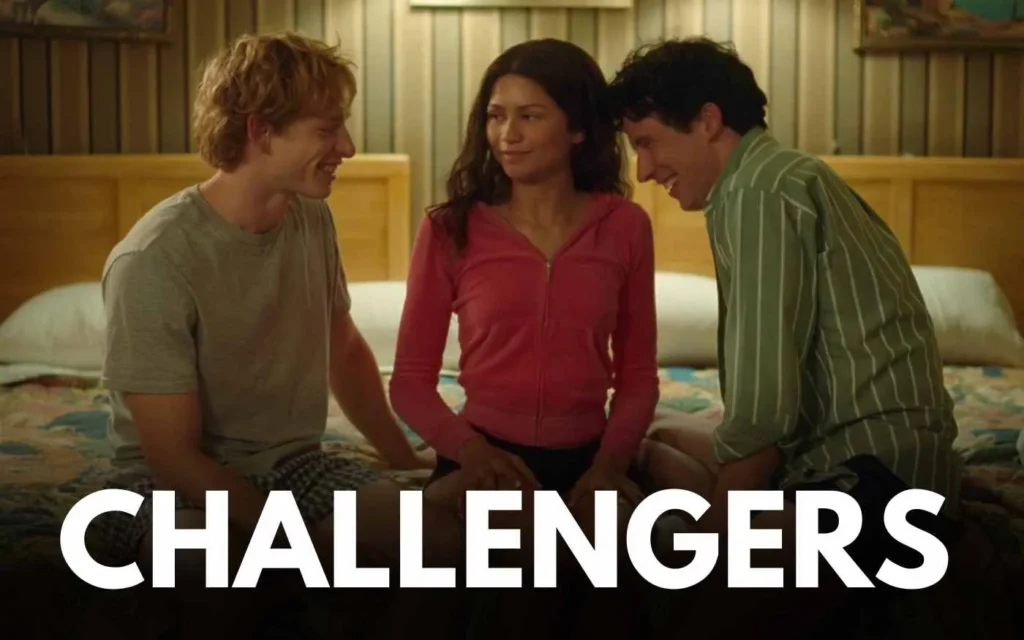 Who is in the Cast of Challengers?
Zendaya as Tashi
Josh O'Connor as Patrick
Mike Faist as Art
Jake Jensen as Finn Larsen
Faith Fay as Spectator
A.J. Lister as Lily
Scottie DiGiacomo as US Open line Judge
Sid Jarvis as Tennis man
Charles Massey as Tennis spectator
Keanu Ham as Asian Cook
Andre Gadbois as Tennis Pro
GeGe Jackson as Courtside Spectator
Emelia Camille Harewood as Tennis girl
Connor Murray
Lizzy Kircher as Waitress
Cornel Bradford as Tashi's Cameraman
Sam Xu as Art's Fan
Casey McNeal as Atlanta Open Official
Trailer: Is there any trailer available?
Trailer Breakdown
The trailer is set in the competitive world of pro tennis, as player-turned-coach Tashi (Zendaya) turns her husband Art (Fiest) into a Grand Slam champion.
After losing consecutively, Tashi takes her to a "Challenger" event – ​​the lowest pro tournament level – where she faces Patrick, Tashi's ex-boyfriend and her former best friend.
Challengers FAQ
What is the Age Rating of Challengers?
Luca Guadagnino is the Age Rating of Challengers.
Can teens watch Challengers?
Challengers is expected to be released on September 15, 2023.
Why Challengers is Rated R?
Challengers is Rated R for language throughout, some sexual content, and graphic nudity.
Know about Challengers' age rating and parental Guidance here Challengers age rating in the UK, US, Canada, Ireland, Switzerland, and overseas is explained here.
In fact, the age rating is fixed by the MPAA( Motion Picture Association of America TV Series rating system), BBFC (British Board of Film Classification), and Commons sense, TV Parental Guidelines (A television content rating system in the United States).
Stay tuned to get more updates on the age rating of all movies, tv shows, books, and games. Finally, any suggestions are always welcomed.
Also, please make use of the comment box for your reviews. We are always providing all age ratings for kids, We will make the easy and best way for your kids.
Challengers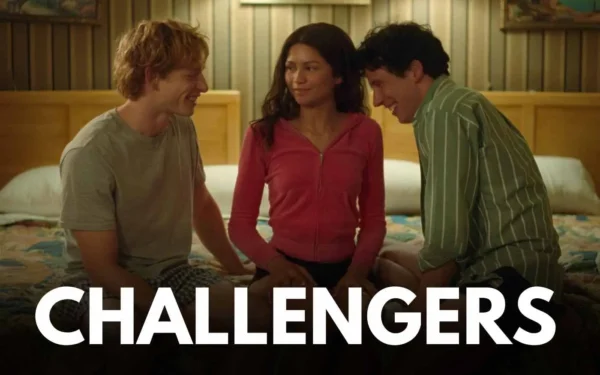 Director: Luca Guadagnino
Date Created: 2023-09-15 10:55