Buddy Daddies Parents Guide
Buddy Daddies is a Japanese Animated Action, Comedy, and Crime series, Yoshiyuki Asai is the director of this Series, and the series is penned by The writers Yuko Kakihara and Vio Shimokura.
In the series you will see an adopted girl child who happens to be the illegitimate child of a mafia, she is adopted by two men who happen to be murderers.
For more information about Buddy Daddies read Buddy Daddies Parents Guide, Age Rating, release date, Cast, and Synopsis. Our aim is to tell you the best simple and accessible age rating and make you aware of the content present in the Series through the parent guide.
When is Buddy Daddies Series Releasing?
Buddy Daddies Series was scheduled to be released on January 7, 2023. The first episode of the Buddy Daddies series was released on January 7, 2023, and the 12th episode of this Series is set to be released on 25 Mar. 2023.
| | |
| --- | --- |
| Name | Buddy Daddies (バディ・ダディズ) |
| Genres | Animation, Action, Comedy, Crime |
| Director | Yoshiyuki Asai |
| Writer | Yuko Kakihara, Vio Shimokura |
| Season | 1 |
| Episodes | 13 |
| Release Date | January 7, 2023 (Japan) |
| Run Time | 24 minutes |
| Age Rating | TV-14 |
| Country | Japan |
| language | Japanese |
| Production Company | Aniplex, Nitroplus, P.A. Works |
| Distributor | Crunchyroll, Aniplex |
Buddy Daddies Parents Guide
Overview
In this Series killers, Kazuki Kurusu and Rei Suwa meet a girl named Miri on Christmas Day, during the search for her father, Kazuki, Rei, and Miri unexpectedly end up living together.
Read Below Buddy Daddies Age Rating
Buddy Daddies Series is Rated TV-14 in the USA and Rated PG12 in Japan.
If a program gets a TV-14 rating then it is very important that now parents need to be very careful, Because you may find content in these programs that is inappropriate for children under the age of 14 or that parents may find inappropriate.
Buddy Daddies Parents Guide is mentioned below
Animated violence and fighting Scenes.
Use of weapons like Guns.
You will see scuffle scenes in the series.
Some Animated Criminal activities are Present There.
Mild Female nudity is shown But it is not Graphical.
Buddy Daddies Parents Guide
Wallpaper and Images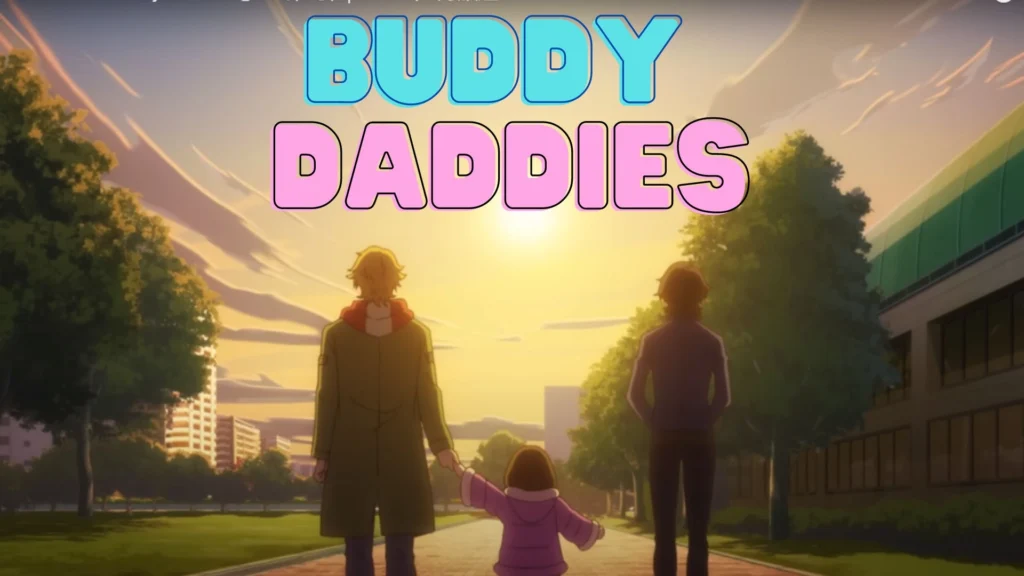 Voice Cast and Characters of Buddy Daddies
Here, is the complete list of Buddy Daddies Cast and Characters.
David Matranga as Rei
Emi Lo as Miri
Austin Tindle as Kyutaro
Landon McDonald as Kazuki
Kelly Greenshield as Chie and Cat
Koki Uchiyama as Rei Suwa
Toshiyuki Morikawa as Kyûtarô Kugi
Hina Kino as Miri Unasaka
Toshiyuki Toyonaga as Kazuki Kurusu
Watch official Trailer
Trailer Explained
You will see in the series that the killer of two men decided to adopt a four-year-old girl. Those two men are trying to take good care of that girl.
Released on 7th January 2023, this series will show you how an illegitimate child of a mafia is adopted and brought up. The struggle of two people for one daughter, that little girl does every work and not only that, that girl also gets very attached to both of them. Watch the series to know the further story.
FAQ
What is the age rating of Buddy Daddies?
Buddy Daddies Series is rated TV-14.
Is Buddy Daddies Series Suitable for 12 years old kids?
No, the Buddy Daddies series is not Suitable For 12 years old kids.
Can a mature Person watch the Buddy Daddies series?
Yes, a mature Person watches the Buddy Daddies series.
Sites Like MPA (Motion Picture Association of America), and BBFC (British Board of Film Classification) Gives rating license for movies and supports you for a better future for your children, That's why it should be the duty of every parent to open the doors of a better future for their children through age rating and Buddy Daddies parents guide.
Movies and series get different ratings in different countries like the UK, the US, Australia, Singapore, Canada, etc.
Buddy Daddies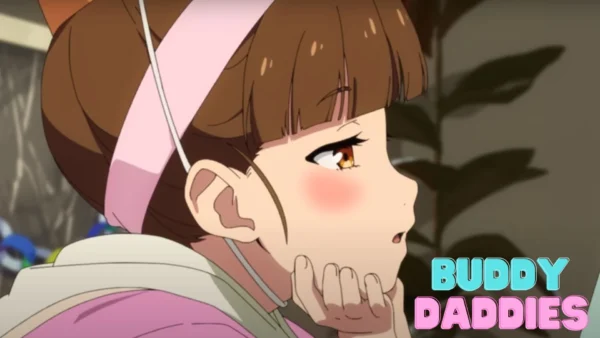 Director: Yoshiyuki Asai
Date Created: 2023-01-07 05:06