Blue Beetle Parents Guide
Blue Beetle is an upcoming American superhero film directed by Angel Manuel Soto and written by Gareth Dunnet-Alcocer. Blue Beetle is based on the DC Comics character Jaime Reyes / Blue Beetle.
The production work of this film is done by the production company DC Entertainment. Famous Distributor Warner Bros and HBO Max distribute it. The main cast includes Xolo Maridueña, Bruna Marquezine, George Lopez, Susan Sarandon, and others.
Our aim is to tell you the best simple and accessible age rating and make you aware of the content present in the film through the parent guide.
Here's a look at Blue Beetle age ratings, Blue Beetle Parents Guide, Release Date, Cast, Official Trailer, and more.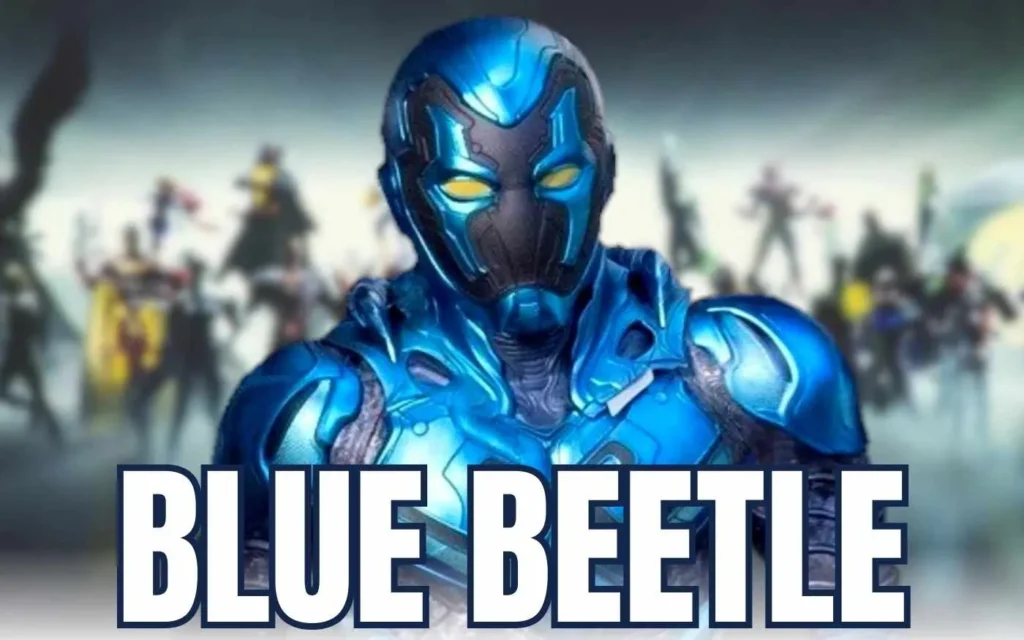 Blue Beetle Parents Guide
Blue Beetle Age Rating
Blue Beetle is Rated PG-13 for sequences of action and violence, language, and some suggestive references.
Movies that are labeled PG-13 are not considered suitable for children under the age of thirteen, but parents can decide whether or not to allow their children to see the movies.
PG is an abbreviation for 'parental guidance' which means "parents strongly cautioned": it indicates that parents may find some film content unsuitable for children under thirteen.
Age ratings are recommendations for parents and carers of kids to help them decide what is appropriate for their child depending on what stage of development they are at.
Blue Beetle Parents Guide
Parents should first read any movie, series, book, or game about their parenting guide, then they can find out whether it is suitable for their children.
A man preparing to kiss a woman
During a party scene, the women sitting at the back are seen wearing tight clothes.
Profanity is Use
Brutal Violence
Explosion
A boy is shown burning in the fire
Use of dangerous Weapons
Blue Beetle Parents Guide
Plot: What's the Story About?
This filmy tale is about a Mexican teen who finds an alien beetle that gives him superpowered armor.
When and Where can I Watch Blue Beetle?
Blue Beetl is going to be released on August 18, 2023. You can watch Blue Beetle on HBO Max.
Wallpaper and Images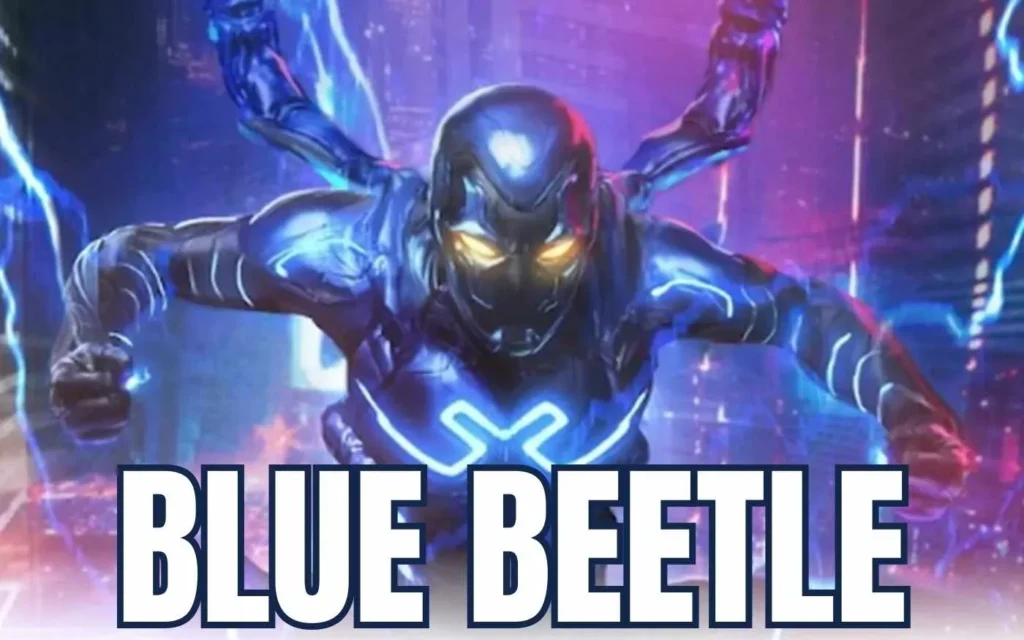 Who is in the Cast of Blue Beetle?
Here, is the complete list of Blue Beetle Cast and Characters
Xolo Maridueña as Jaime Reyes…
Bruna Marquezine as Jenny Kor
George Lopez as Uncle Rudy Reyes
Susan Sarandon as Victoria Kord
Harvey Guillén
Raoul Max Trujillo as Conrad Carapax…
Elpidia Carrillo as Rocio Reyes
Damián Alcázar as Alberto Reyes
Adriana Barraza as Nana
Belissa Escobedo as Milagro Reyes
Brianna Quinn Lewis as Kord Receptionist
Oshún Ramirez as Nayeli
Walter J. Buck as Security Tech #4
Bridgette Michelle Bentley as Office Worker
Lovell Gates as Guard
Kade Pittman as Black Ops Leader
Perris Drew as Security Tech #2
Jorge Jimenez as Uncle Chema Reyes
Trailer: Is there any trailer available?
Trailer Breakdown
The trailer follows a Mexican teen who finds an alien beetle that gives him superpowered armor.
Blue Beetle FAQ
What is the Age Rating of Blue Beetle?
Angel Manuel Soto is the director of Blue Beetle
Is Blue Beetleappropriate for 10 years old?
No, Blue Beetle is not appropriate for 12 years old
Why Blue Beetle is Rated PG-13?
Blue Beetle is Rated PG-13 for sequences of action and violence, language, and some suggestive references.
Know about Blue Beetle age rating and parental Guidance here Blue Beetle age rating in the UK, US, Canada, Ireland, Switzerland, and overseas is explained here.
In fact, the age rating is fixed by the MPAA( Motion Picture Association of America TV Series rating system), BBFC (British Board of Film Classification), and Commons Sense, TV Parental Guidelines (A television content rating system in the United States).
Stay tuned for more updates on the age rating of all movies, tv shows, books, and games. Finally, any suggestions are always welcomed.
Also, please make use of the comment box for your reviews. We always provide all age ratings for kids, We will make the easy and best way for your kids.
Blue Beetle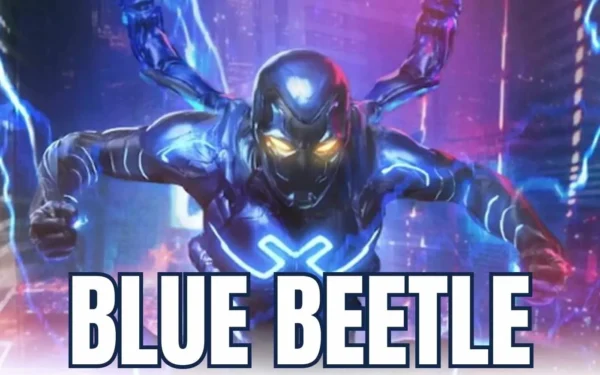 Director: Angel Manuel Soto
Date Created: 2023-08-18 15:01