Bloodthirst (2022 Film) Introduction and Wiki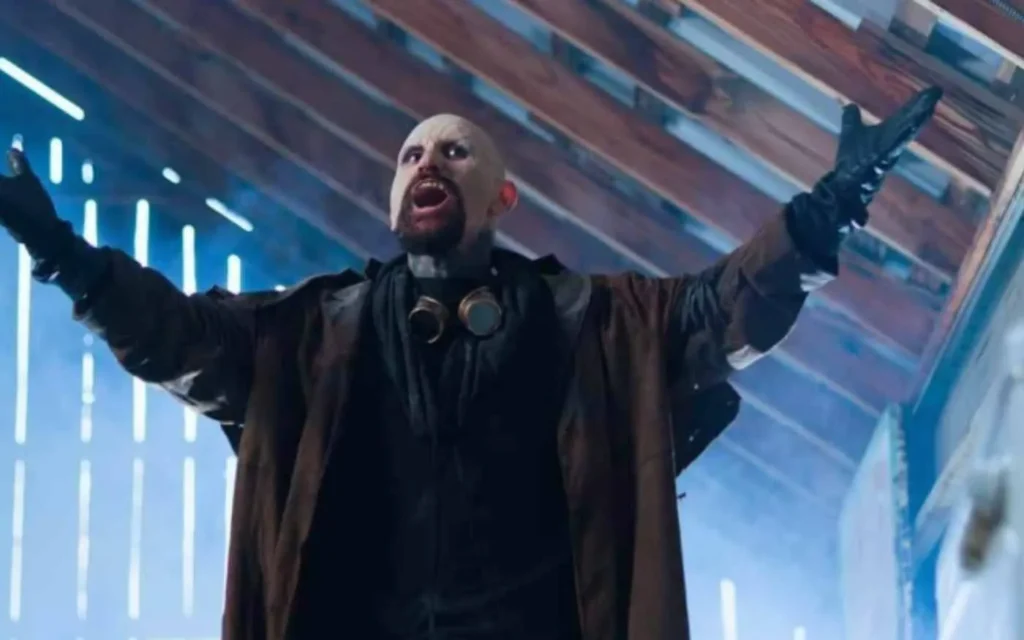 Bloodthirst Age Rating
Why Bloodthirst is rated R?
MPA Rating– Bloodthirst is Rated R for bloody violence, and language.
The R rating indicates that the content is intended for adult audiences, typically 17 years and older. This suggests that the film may contain content that is not suitable for younger viewers and could be potentially offensive or inappropriate.
Officially the film is rated R, but it depends on how mature your kids are to watch the film. As a parent, you will have to decide if Bloodthirst is suitable for your kids or not. Our detailed content guide will help you to decide if Bloodthirst is OK for your kids or not.
Film Bloodthirst Parents Guide
Here is the detailed content guide about the film that parents should read before letting their kids watch the film.
Our parents guide for Bloodthirst will help you to decide if Bloodthirst is OK for kids and you will also get to know if Bloodthirst is appropriate for kids or not.
A lot of Bloody Scenes in this film
Some dangerous Demons have been shown to cause harm to other people by drinking their blood
Use of Profanity
Mature content
Bloodthirst Parents Guide
Parental Considerations
Given the film's R rating, parents and guardians should exercise caution when considering whether the content is appropriate for their children.
The explicit content detailed in the age rating suggests that the film is intended for mature audiences who can handle adult themes, strong language, and sexual content.
Parents should consider their child's maturity level, comfort with explicit content, and their family's preferences when viewing.
Other Details
Here is the Bloodthirst synopsis, cast, and trailer.
Bloodthirst Release Date
Bloodthirst is scheduled to be released on October 31, 2023. You can watch Bloodthirst on Lionsgate Home Entertainment.
What Totally Killer is about?
The film is based on a post-apocalyptic world run by vampires, in which only the strong survive. John Shepard, the vampire hunter, is one of them. John must find and eliminate the master vampire before he finds himself trapped.
Who is in the cast of Bloodthirst?
Here, is the list of Bloodthirst Cast and Characters
Costas Mandylor as John Shepard
Tara Reid as Vampire Queen
Robert LaSardo as Vampire Master
Bishop Stevens as Torque
Johnny Huang as Charlie
Sarah French as Brooke Thompson
Elissa Dowling as Elena Thompson
Denny Nolan as Farmer
Rich R. Rendon as Rico
William 'Bill' Connor as Daddy Thompson
Ben Stobber as Martin
Dee Cutrone as Doris
Lance Caver as Ryan
Kevin Hager as Abbadon
Tatiana Sokolova as Destias
Mercedes Peterson as Vampire Queen's Follower #1
Kyrillos Saber as Vampire Queen's Follower #3
BJ Mezek as Innes
Official Trailer
Conclusion
Bloodthirst Parents Guide: This is an upcoming Action, Horror film, but its R rating for explicit content is a cautionary sign for parents and guardians.
While the film may appeal to adult audiences who appreciate this type of humor, parents need to make informed decisions about whether the content aligns with their family's values and their child's readiness for mature content.
Bloodthirst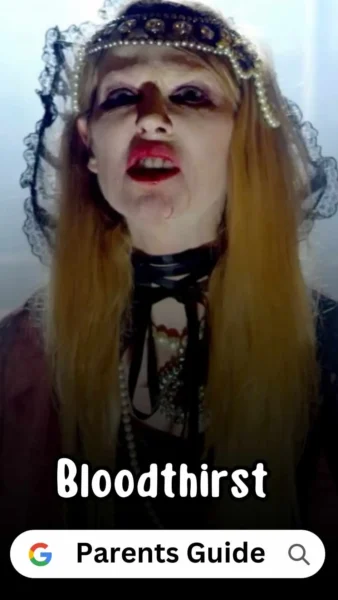 Director: Michael Su
Date Created: 2023-10-31 14:31