The Movie Bird Box, directed by Susanne Bier. In fact, the movie is an American post-apocalyptic, Sci-fi, Horror, Mystery, Drama, genre films produced by Bluegrass Films, and Chris Morgan Productions. Moreover, the film is Distributed by Netflix. Read more about the Movie, Bird Box age Rating and parental guides for kids.
Film Bird Box Official Poster and Details
Note! If you already watched the show, So please inform us about the parental guidance here. Eventually, from your support, we can bring out a better vision to everyone.
Film Name – Bird Box
Genre – Sci-fi, Horror, Mystery
Director –  Susanne Bier
Age Rating –  16+
Release Date – December 21, 2018
Runtime – 2 hr 04 min
Bird Box Movie Overview
The Film, Bird Box plots the story of a quest by a woman and her two children blindfolded after five years of mass suicidal of the population. This movie looks to be just the opposite of A Quiet Place, where people cant sees this time. Something terrible makes them do weird things and finally suicide. While the survived mom and her children try to find the sanctuary along with a riverside. The sci-fi horror filled mystery movie brought to the viewers through the scariest vision by the director,  Susanne Bier through the film, Bird Box.
What is Bird Box Age Rating
MPPA – NR

BBFC – NR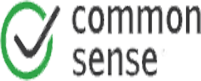 CommonSenseMedia – NR
Details of Parental Guidance for Bird Box
The Movie, Bird Box Age rating, is 16+
In fact, the age rating, fixed by MPAA( Motion Picture Association of America film rating system) and ESRB. The board can decide who is allowed to watch the film and tv shows. Here, for Bird Box, it is rated 16+ by Netflix for the contents shown in the movie, including disturbing violence, bloody images, thematic contents and also for some language, throughout the movie. Notably, the 16+ rating suggests that children under the age of 16 are restricted to watch the movie in theatres. If you have watched the film, please provide the comments and thus help other kids/parents for the age rating and its contents.
Bird Box 2018 rated NR in the United Kindom and in the United States and overseas. In addition, it is rated NR in the Netherlands, NR in Newzeland, NR in Australia and NR in France. Other ratings include R21 in Singapore, NR in South Korea, NR in Spain, and NR in Switzerland. Also, NR in Japan.  This includes the age rating of Bird Box in the US, UK, NZ, Ireland, Canada, Singapore etc…
Explained Why Bird Box Received R Age Rating
No nudity
No Sexual references
Bloody images
Head splatter
Shatter onto glass, and blood spray
Throat slit and other bloody contents
Strong violence
Stong profanity
Alcohol consumption
Scary creatures
Jumpscares
We will update more details very sooner
Eventually, these are the reasons for the 16+ rating for the movie, Bird Box.
Bird Box Release date
The Film, Bird Box release date is December 21, 2018. Distribution rights purchased by Netflix. You can see more info from the official website of the film.
What is Bird Box Runtime
Film Bird Box, total run time is 2 hr 04 mins. Thats a 124 minutes movie.
Bird Box Age Rating – Wallpapers and Images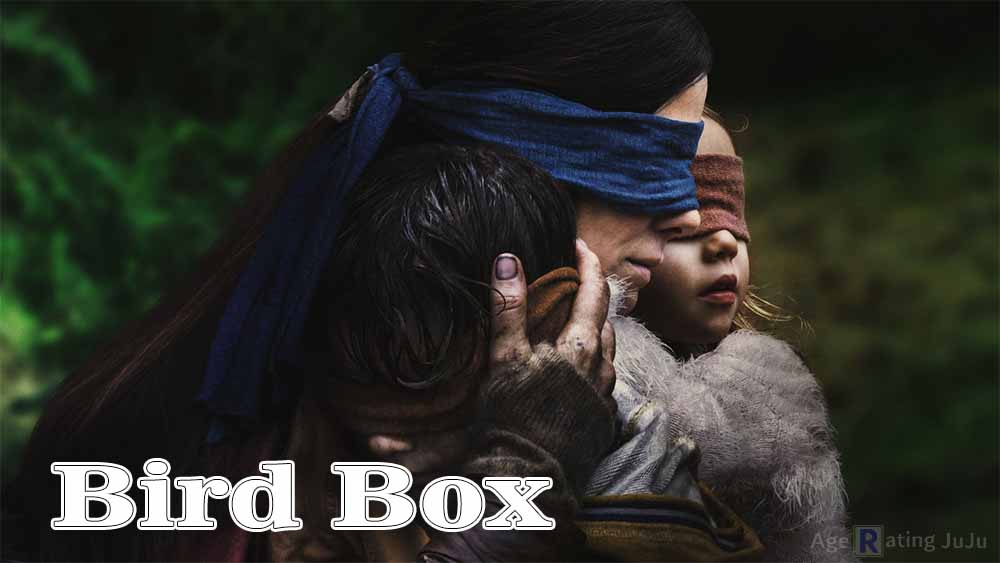 Official Trailer of Bird Box Film
Summary Of Bird Box Cast
The film casting includes Sandra Bullock, Trevante Rhodes, Jacki Weaver, Rosa Salazar, Danielle Macdonald, Lil Rel Howery, Tom Hollander, Colson Baker, and others. In this film, Sandra Bullock plays the role of Malorie, a mother of two. While Sarah Paulson features as Shannon, Malorie's sister. And Danielle Macdonald comes as Olympia. Furthermore, Machine Gun Kelly stars as Felix.
Stay tuned to get more updates on the age rating of all movies, tv shows, books, and games. Finally, any suggestions always welcomed. Also, please make use of the comment box for your reviews. We are always providing the all age rating for kids, We will make easy and best way for your kids.