Awareness Parents Guide
Awareness is a 2023 upcoming thriller film which is directed by Daniel Benmayor and written by the director with Ivan Ledesma.
It stars Pedro Alonso, Victor Cerezuela, Carlos Cortés Ciudad, Iván Millán Díaz, Lucas Fuica, Óscar Jaenada, Silvia Kal and more.
The film is produced by Daniel Benmayor, and Juan Sola, with executive producer Mark Albela.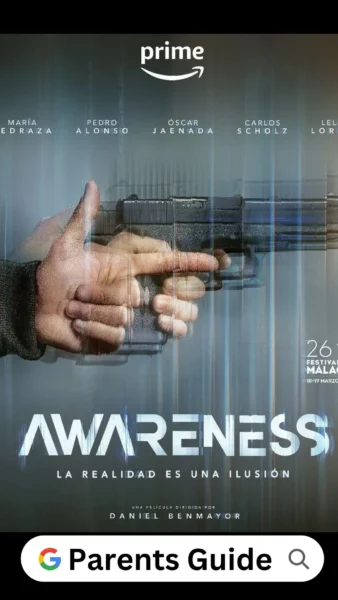 What is the age rating of Awareness?
Awareness is not officially rated but it should be rated TV-MA as it contains strong violence and language.
Age ratings are recommendations for parents and carers of kids to help them decide what is appropriate for their child depending on what stage of development they are at.
Awareness Parents Guide
Strong violence
Action
Use of weapons like guns and pistols
Firing scenes
Strong language
Awareness Parents Guide
What is the story about?
The film is about Lan, who is a teenager and lives with his father on the outskirts and performs some frauds utilizing Ian's ability to create visual illusions on unsuspecting victims. Things become complicated when his powers go out of control in public.
What is the release date of Awareness?
Awareness will be released on October 11, 2023, on Amazon Prime Video.
Awareness Wallpaper and Images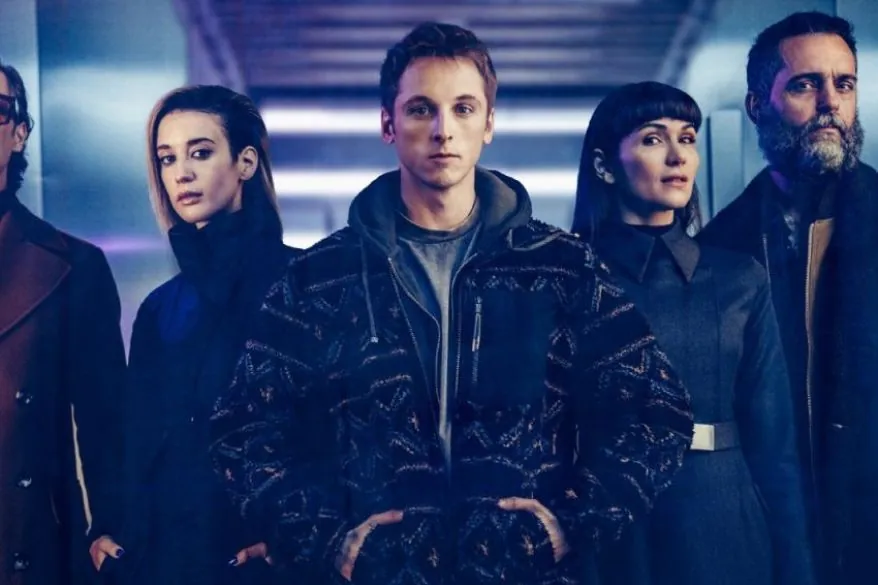 Who is in the cast of Awareness?
The main cast includes:
Pedro Alonso
Victor Cerezuela as Invitado catering
Carlos Cortés Ciudad as Agente 2
Iván Millán Díaz asAgente 3
Lucas Fuica as El Mulo
Óscar Jaenada
Silvia Kal as Lucía
Karina Kolokolchykova as Urzula
Mi Hoa Lee as Científica
Lela Loren
María Mercado as Patri
Is there any trailer for Awareness?
You can watch the trailer below:
Awareness Trailer Explained
The trailer is about Lan who is a teenager and lives with his dad on the outskirts and functions scams and utilizes Ian's power to make visual illusions on unsuspecting targets. Things become difficult when his powers get uncontrollable.
Ratings are not designed to tell whether the film, series, or book is appropriate or inappropriate. Ratings are designed to say what kind of content is included in the movie, book, or series to give parents a chance to make informed decisions on what they are allowing their children to watch or read.
The age rating is fixed by the MPAA ( Motion Picture Association of America Film Rating System), BBFC (British Board of Film Classification), and Commons Sense, TV Parental Guidelines (A television content rating system in the United States).
Awareness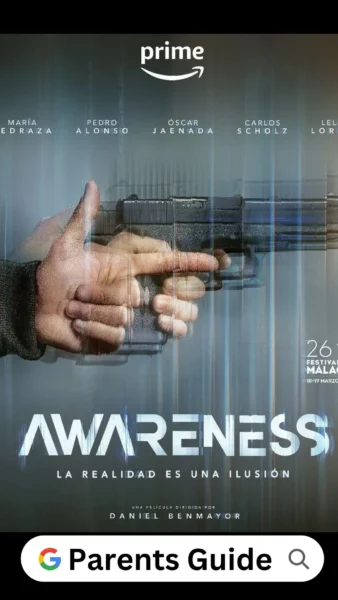 Director: Daniel Benmayor
Date Created: 2023-10-11 16:50