Ad Infinitum Parents Guide
Ad Infinitum is an Action, Adventure game. This game is developed by Hekate GmbH, Hekate. Ad Infinitum is going to be Published by publishers like Nacon, RealDecisions Games.
Here is a new Video game that you will play with your friends as a team and you will also help them. Choose your agent in the game and get ready to enjoy the game.
Here, is more details about this Game read Ad Infinitum Parents Guide, Release Date, Price, Gameplay, and Age Rating.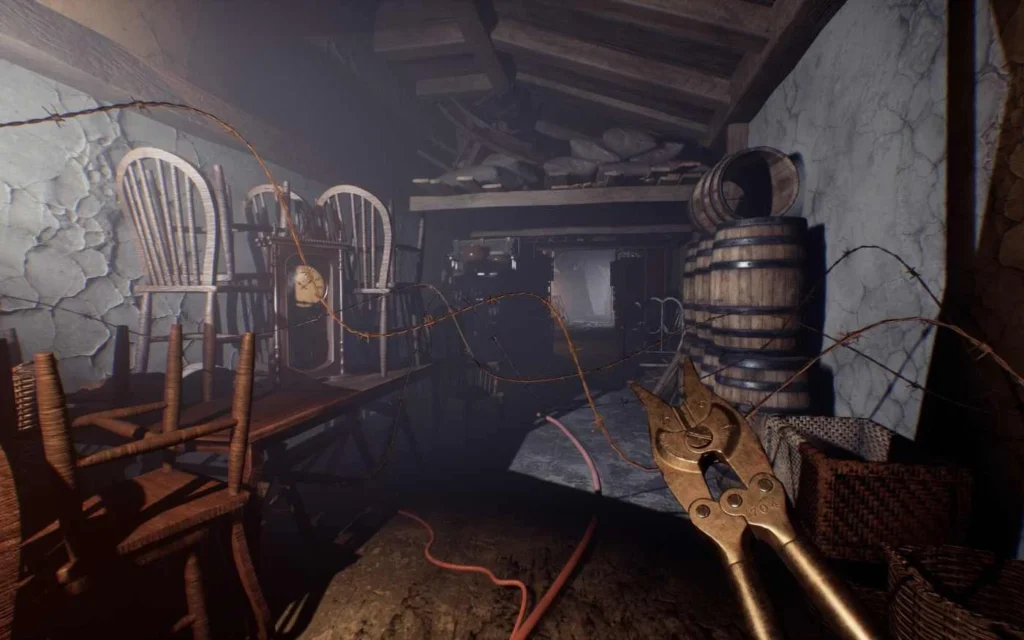 Ad Infinitum Game's Release Date
No official release date is announce yet but Ad Infinitum is expected to be released in September 2023. Ad Infinitum is available on Platforms PlayStation 5, PlayStation 4, Xbox One, Xbox Series X and Series S, Microsoft Windows
Ad Infinitum Parents Guide
Gameplay is here
This game is about the story of 'When reality becomes a nightmare, nightmares become real'. In this psychological horror game, you fight terrifying creatures that invade your mind. Can you save your sanity?
System Requirements for Ad Infinitum
Minimum Requirements
Requires a 64-bit processor and operating system
OS: Windows 10
Processor: Intel Core i5-8400 or AMD Ryzen 5 1600X
Memory: 12 GB RAM
Graphics: NVIDIA GeForce GTX 660, 2 GB or AMD Radeon RX 7850, 2 GB or Intel Arc A380, 6 GB
DirectX: Version 11
Storage: 21 GB available space
Additional Notes: To run at Low 720p @ 30 FPS
Recommended Requirements
OS: Windows 10 64bit
Processor: AMD Ryzen 5 3600 / Intel Core i7 8700
Memory: 16 GB RAM
Graphics: AMD Radeon RX 6700 / NVIDIA GeForce RTX 2060
DirectX: Version 12
Age Rating of Ad Infinitum
ESRB: Ad Infinitum is Rated M (MATURE) for Blood and Gore, Intense Violence, and Strong Language.
The game is Rated M Which means there is Content Present that is Generally suitable for 17-year-old people Wherein you can find such content as blood intense violence, gore sexual content, or strong language which is unsuitable for your children.
Our one and only aim are to tell you the best simple and accessible age rating and make you aware of the content present in the game through the parent guide, So read Ad Infinitum Parents Guide.
Ad Infinitum Parents Guide helper for you
First of all, parents should read any film, series, book, or game about their parents guide, then they can find out whether it is suitable for their children or not.
Blood and Gore
Brutal Violence
Use of Strong language
A lot of Explosions throughout the game
Strong use of magical Powers
Ad Infinitum Parents Guide
Official Trailer
Ad Infinitum FAQ
Who can play the Ad Infinitum Game?
The age rating for the Play Age of Ad Infinitum Game is given in the above-written article.
What Ad Infinitum Game is Rated?
The age rating of the Ad Infinitum is Rated M (MATURE) by ESRB.
Is Ad Infinitum Game is Free to Play?
No, Ad Infinitum Game is not Free-to-Play.
PEGI (Pan-European Game Information) and ESRB (Entertainment Software Rating Board) Both of these sites provide you with age ratings for video games and rating summaries to alert you to inappropriate content.