Halloween Parents guide
Halloween is a 1978 American independent slasher thriller film that is directed and screenplay by John Carpenter and co-written with producer Debra Hill. Halloween is considered one of the greatest and most influential horror films ever made. The movie was released in the United States on October 27, 1978. The Production companies of Halloween are Compass International Pictures and Falcon International Productions, distributed by Compass International Pictures and Aquarius Releasing.
Official Poster and Details
[su_box title="Halloween" style="noise" radius="9″]
[su_row][su_column size="1/2″ center="no" class=""]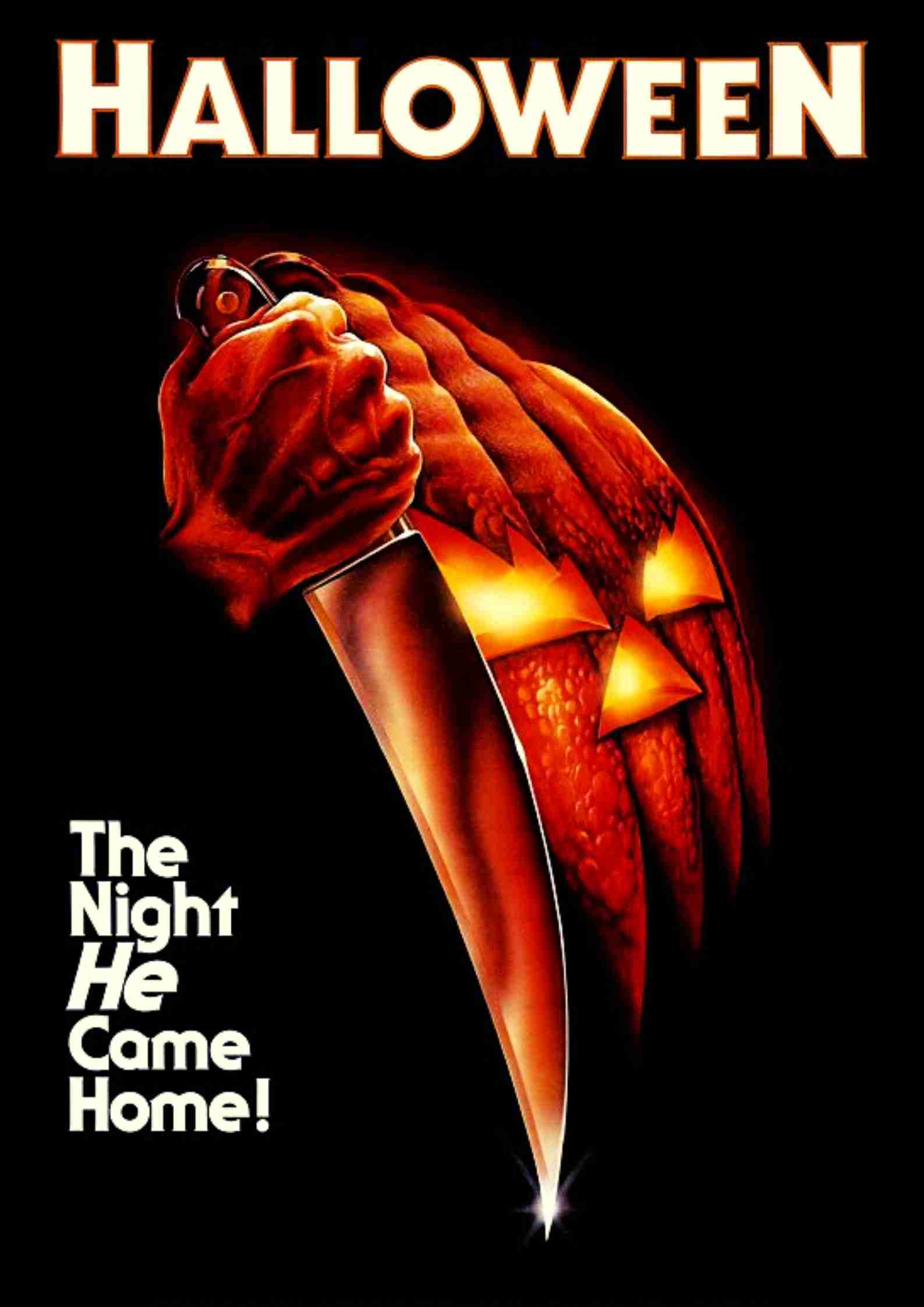 [/su_column] [su_column size="1/2″ center="no" class=""]
[su_table responsive="yes"]
[/su_table][/su_column] [/su_row][/su_box]
Note! If you have already watched the show, please inform us about the parental guidance here. With your support, we can bring out a better vision to everyone.
Halloween Official Synopsis
The year is 1963, the night: Halloween. Police are called to 43 Lampkin Ln. only to discover that 15-year-old Judith Myers has been stabbed to death, by her 6-year-old brother, Michael. After being institutionalized for 15 years, Myers breaks out on the night before Halloween. No one knows, nor wants to find out, what will happen on October 31st, 1978 besides Myers' psychiatrist, Dr. Loomis. He knows Michael is coming back to Haddonfield, but by the time the town realizes it, it'll be too late for many people.
Halloween

Parents Guide and Age Rating
Halloween

Age Rating
Halloween has been rated R for the content shown in the movie.
R rated means Restricted, Children Under 17 Require Accompanying Parent or Adult Guardian. This rating means the film contains adult material such as adult activity, harsh language, intense graphic violence, drug abuse, and nudity
Why

Halloween

is R-rated?
This is one of the creepiest and scariest movies of all time. 
There are some sexual content and nudity shown.
In one of the scenes, a woman's back is seen while changing.
The side of her left breast is seen.
A boy and a girl are shown kissing and cuddling.
There is some talking done about about sex.
A sex scene, and some scenes of breast nudity.
Breasts are shown a number of times, there is also a sex scene.
A man and a woman have sex under sheets, thrusting is seen but this is covered by the blanket.
As this is a  slasher movie, the violence is tame and mild in impact.
Most of the killings occur offscreen, and blood is pretty mild.
Words like, goddam, damn, hell, ass, shit are spoken frequently.
A woman is shown smoking a cigarette.
Two girls are shown sharing a joint.
A girl and a boy drink beer in a car.
There is severe violence seen shown in the movie.
Michael Myers kills people, it is scary to watch, he stabs people many times.
The film has a strong element of suspense and threat.
Halloween Wallpaper and Images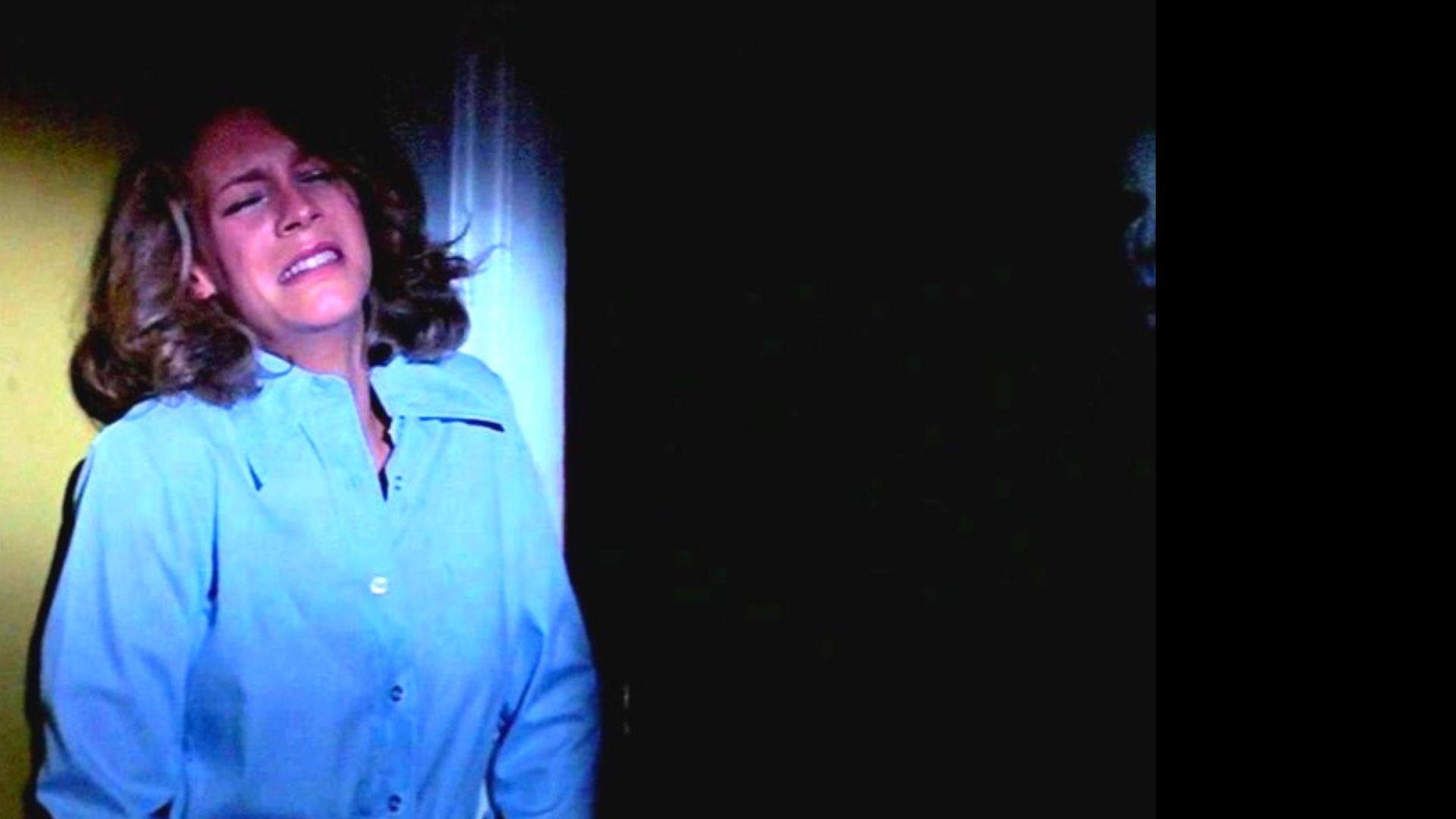 Who is in the cast of Halloween?
Donald Pleasence as Dr. Sam Loomis

Jamie Lee Curtis as Laurie Strode

Nick Castle as Michael Myers / The Shape

Tony Moran as Michael Myers (unmasked)

Will Sandin as Michael Myers (age 6)

P. J. Soles as Lynda Van Der Klok

Nancy Kyes as Annie Brackett

Charles Cyphers as Sheriff Leigh Brackett

Kyle Richards as Lindsey Wallace

Brian Andrews as Tommy Doyle

John Michael Graham as Bob Simms

Nancy Stephens as Marion Chambers

Arthur Malet as Angus Taylor

Mickey Yablans as Richie Castle

Brent Le Page as Lonnie Elam

Adam Hollander as Keith

Sandy Johnson as Judith Margaret Myers

David Kyle as Danny Hodges

Peter Griffith as Morgan Strode

Robert Phalen as Dr. Terence Wynn
Halloween Official Trailer
 Know about the Halloween Parents guide. Why does Halloween receive this age rating? Read the complete information here about Halloween ratings in the UK, US, Australia, Canada, Ireland, Switzerland, and overseas.
In fact, the age rating is fixed by MPAA( Motion Picture Association of America TV Series rating system),  BBFC (British Board of Film Classification), and Commons sense, TV Parental Guidelines (A television content rating system in the United States).
Stay tuned to get more updates on the age rating of all movies, tv shows, Netflix, books, and games. Finally, any suggestions are always welcomed.
Also, please make use of the comment box for your reviews. We are always providing all age ratings for kids, We will make the easy and best way for your kids.